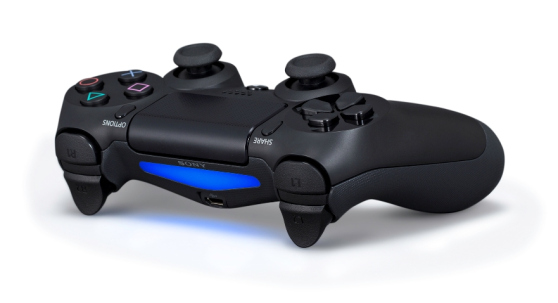 Sony took its rivalry with Microsoft to the next level this week by officially unveiling its long-awaited PlayStation 4, which it says will represent a major step forward in video gaming. Set to go on sale in time for the all-important Christmas period, Sony Computer Entertainment chief executive Andrew House told an audience in Manhattan that the machine was Sony's "most powerful platform ever" and that it would allow "worlds to come alive with greater fidelity and intensity than ever before". Stirring stuff indeed, it would seem. But will the PS4 live up to its billing? Let's take a closer look.
What's under the bonnet?
The PS4 has 8GB of unified system memory and a "highly enhanced" CPU with "18 compute units, which collectively generate 1.84 teraflops of processing power". Now this might suspiciously like gobbledegook to you, but what it means in a nutshell is that this machine is very, very powerful indeed. In addition, the PS4 will be able to stream games wirelessly to the PlayStation Vita handheld console, and it'll also be backwards compatible – meaning you'll be able to use it to play old PS1, PS2 and PS3 games via the PS4′s cloud capabilities.
The one thing that really caught the attention of those who attended Sony's press conference in Manhattan this week was the new generation DualShock controller. The DualShock 4 incorporates a range of different features – many of which have been rumoured in the gaming press for some time – including a headphone jack, a touchpad and enhanced rumble. Most intriguing of all, though, is the new 'Share' button, which – as the name might suggest – allows players to share recorded gameplay videos and screenshots.
So how much will it cost?
Sony shied away from telling us just how much we can expect to have to hand over before we can get our hands on the new PS4, but if we were to take an educated guess we'd say that you probably won't be left with much change from £300. But before you go rushing out to reserve your pre-order, you might want to remember that Microsoft's next-gen console is widely expected to make its debut at E3 in June – so it might be worth waiting to see what that has in store.