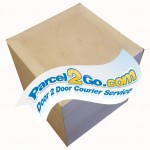 Selling online for the first time can seem daunting at first, but it doesn't have to be.
In fact, in many cases, it's pretty straight forward!
So, we have put together a handy little guide to get you up and running.
These simple tips are relevant to selling on most major websites, such as eBay, and Amazon.
Ok, so the first thing you need to do is know is your product… inside and out.
If you want your products to sell successfully, you need to know what you are selling. Knowing everything there is to know about your products will help when it comes to marketing them correctly, as a detailed product description can be a deal breaker for many customers.
It's all in the description
Naming your product with a relevant and adept title is vital for sales. Be concise with your title, but also think about what people are going to be searching for when they are looking for your product. If you are selling television remote controls for example, many people call them many different names (zap machines, doofers, switcher) so choose the title which is going to give your product the most exposure.
Your product description is vital, where the more relevant information you include, the more chance you have of making a sale. Describe your product in detail, including any technical specifications, sizes, colours and any other information you feel necessary.
Providing your customers with this information instils into them a greater sense of confidence, which will in turn make them more likely to make a purchase. Another simple yet important tip is to always spell check your work. There is nothing worse than a poorly written description, full of grammatical and spelling errors. It takes no time at all to proof your content, and gives the consumer confidence that you are someone they should buy from!
High quality images lure in the consumer
Images are another great way to promote your product. It is a fact that a customer is more likely to make a purchase if they actually see what they are buying. Make sure your pictures are clear, and blur free. You should try and get the whole of the product into the picture, and if you are able to, upload a number of images of your product from different angles.
Be price competitive
As with any purchase, the commitment to buy is usually determined by the price. Set a realistic price on your products which is competitive, but also one that will make you a profit. Search for similar products, and see how much they are selling for. Consider undercutting your competition slightly to give you that initial competitive edge, which will help your business to be successful.
Another cost to take into consideration is the seller fees you will have to pay. If you are selling small cheap products, then the sellers fees can eat up a lot of your profit, so you need to factor this in to your sales forecasts. PayPal for example charges 3.4% of the final selling price, as well as a flat 20p charge. Consider selling on a site like Choiceful.com where it is free to list, and has the lowest commission rates out of all the online marketplaces.
By following these tips, you should be ready to start selling online. Remember, be competitive, honest, and be descriptive. Your new customers will like that!
Do you have any top tips for selling online?