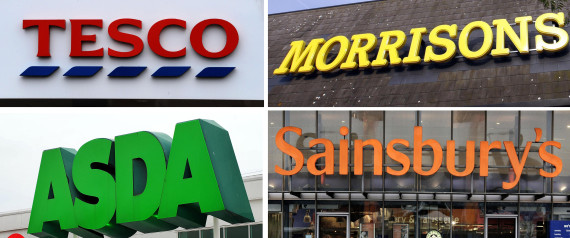 Sales from discount retailers, convenience shops and online businesses will surpass hypermarkets and supermarkets by April 2019, according to data compiled by global food and consumer goods group, IGD.
The 'big four' supermarkets – comprised by Asda, Morrisons, Sainsbury's and Tesco – will experience a drop in sales by four per cent; from this year's £73.7bn to £70.8bn over the next five years compared to sales from bargain businesses (such as Lidl and Aldi) who are expected to make double over the same period. IGD has predicted that by 2019, discount shops will enjoy a 10.5 per cent share of the food market.
In addition, online sales will increase by 119 per cent while convenience shop sales will rise by a third.
This is reflected in research collated by customer science organisation, dunnhumby, after the body found that the number of shopping trips people made rose 18 per cent over the past five years as consumers discard the idea of doing one big 'weekly shop' and instead choose to make frequent, small basket purchases.
"People are now more willing to shop around at different types of grocery formats, such as convenience stores, discounters or buying online. They have more options available to them than ever before," explained Joanne Denney-Finch, chief executive of IGD.
"Shoppers now expect grocery retailing to organise itself around their lives rather than building their routines around store opening hours. They expect to buy whatever they want, anytime, anyplace, in the most convenient way to them."
Denney-Finch said that a "rethink" was needed on how supermarket space is utilised – as well as investing more heavily into the shopping experience, namely through the use of technology.