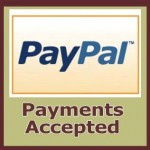 eBay just keeps on getting better and better, now wanting to make it easy for those who use the site to fill up their PayPal account whilst they are abroad.
eBay's PayPal unit has recently partnered with MoneyGram, the second-largest global money transfer company, to allow its users access to their PayPal accounts at MoneyGram's 284,000 locations around the world, allowing them to top up their accounts with cash.
PayPal users will also be able to take out cash from their accounts in all of the 195 countries where MoneyGram is located.
PayPal's new service means that even those who don't have a credit card or bank account can take advantage of this new offering, because a mobile number or email address is all that is required.
The new service will be tested in the U.S. in early 2013, and gradually be rolled out everywhere else, as explained in PayPal's blog.
Mark Lavelle, Senior Vice President of Strategy and Business Development at PayPal, said: "Through this new initiative, more consumers will be able to take advantage of PayPal's digital wallet, and shop at places like eBay or many of the millions of merchants that accept PayPal."
Dan Schatt, head of financial innovations at PayPal said: "This latest initiative with MoneyGram is another example of how we're enabling our digital wallet to work across multiple platforms and devices, online and offline, in order to offer consumers more control, flexibility and functionality when interacting with their money,"
"For instance, our bank partners will be able to offer real-time money movement capabilities to be picked up at any MoneyGram location, and our retailer partners will benefit from the ease by which PayPal consumers and businesses can now access their cash to engage and shop more across all channels."
What do you think of this new move? Do you think it will help PayPal strengthen their offline presence and become even more popular?