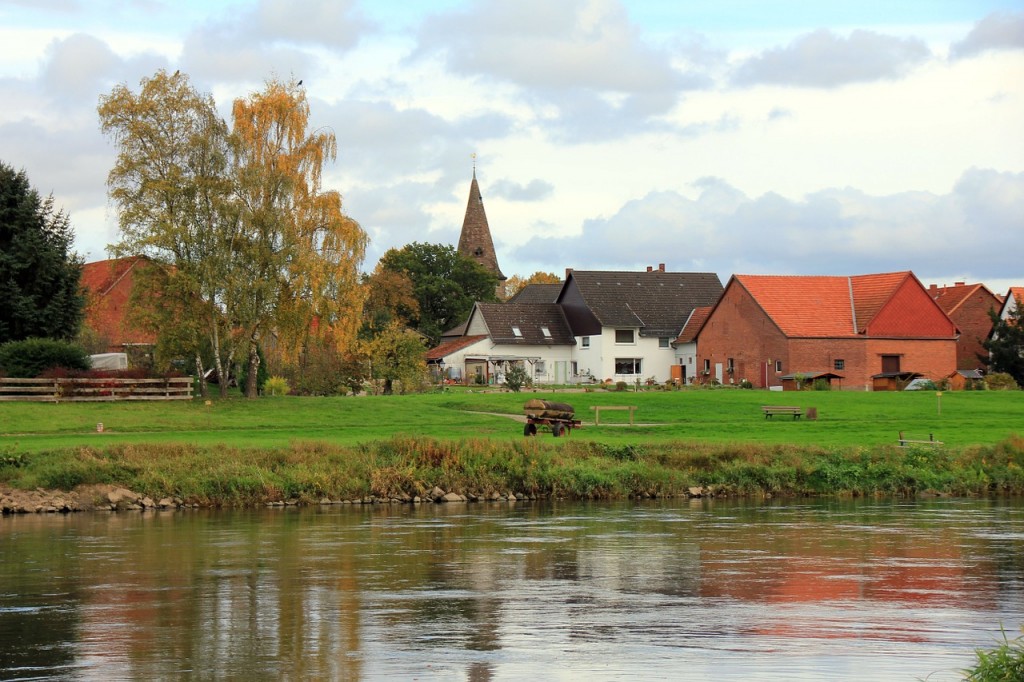 Shopping isn't just limited to city centres. Thanks to the online shopping boom and the expansion of the internet, you can purchase millions of items at any time of the day at the touch of a button. Even in the most isolated village in the country, all you need is a computer and a connection. And it seems that those living in the most rural parts of the country are the biggest spenders.
For those who don't know, online retailing giant Amazon celebrated its 20th birthday on 15th July and marked the occasion by holding 'Amazon Prime Day'. Similar to the Black Friday sales that have migrated to the UK from across the pond in recent years, Prime Day involved discounts and sales being applied to a huge number of Amazon products, with new ones added every 10 minutes. Strictly for £70-a-year Prime members only, of course.
While many people may assume that those in city centres and suburban areas would be more likely to order online, new research from broadband provider Gigaclear has discovered that 91% of people living in rural areas are regular online shoppers, a figure that is significantly higher than those residing in other locations. The reason behind their love of online shopping? Super-fast broadband speeds that are up to four-times faster than those in city centres.
How times have changed
Not too long ago in fact, those living in rural areas were plagued by poor broadband connections with temperamental speeds and shoddy loading times. So much so that in 2013 the government announced a Broadband Delivery plan for the UK, outlining plans for a £1 billion investment in the country's broadband and mobile infrastructure, which included delivering superfast broadband to 90% of the country by 2016 and 95% by 2017. And now these areas are reporting some of the fastest internet speeds in the country.
Unfortunately, living in an area that is a bit out of the way often used to go hand in hand with slower delivery times. But times have changed so much that Royal Mail are not the only parcel delivery company in the country that can reach every nook and cranny. There are dozens of different specialist couriers up and down the country who are all committed to making speedy deliveries to anyone, no matter where they are located. But in order for people to receive their orders, many delivery companies were tagging on ridiculously high charges, and shoppers were feeling as though they were being discriminated against because of their location.
However, in July 2014 it was announced by the UK government that they would be putting together plans to tackle these extortionate delivery charges, which included making information about costs available up front. Ministers believed that the changes would lead to fairer delivery prices being charged.
With the popularity of next-day delivery and the growing demand for same-day delivery, parcel couriers are under pressure to ensure that all deliveries, no matter where to, are handled the same and received when they were promised. It's all about making sure the customer's expectations are managed. Providing different delivery options is one way that parcel couriers have ensured that customers are happy with their deliveries, as it means that they are in control of the speed at which their order arrives. Online tracking is a fantastic little tool as although delivery has already been selected, the customer can follow their order and plan their day accordingly; rather than waiting in all day for a parcel that may not arrive.
Other helpful customer features include text and email updates, the ability to rearrange a delivery at will and, most effectively, the use of independent couriers. Larger logistics companies will hire couriers who work on a self-employed basis to deliver parcels to their local area. Not only does this cut down on the number of huge lorries travelling up and down country roads, it also ensures that parcels will be delivered safely and on time, as local couriers will know the area inside out.
Having to wait a day or two for your latest order can often be agonising, but imagine how bad it could be if you were living in a really remote area, on a small Scottish island for example. Take a read of these weird and wonderful delivery locations and be ready to count your postal blessings. Unless you live in one of these places, of course.
Altnaharra
Altnaharra is a tiny hamlet located in Sutherland, with just 30 people calling it home. It is thought to be one of the coldest locations in the UK with temperatures in 1995 dropping to a bone-chilling -27.2 degrees Celsius and -22.3 degrees in 2014. The closest postal delivery office to Altnaharra is Lairg, but this means that postal workers there make a 120-mile round trip every single day. But no one can say that the residents out there aren't tough. In 2014, Altnaharra experienced some of the most severe winter weather in its living memory but there was still only one day when deliveries couldn't be made. Now that's commitment.
Knoydart
Situated off the north-west coast of Scotland, Knoydart is often referred to as 'Britain's Last Wilderness'. The last census recorded the population as 98 residents and it can only be accessed by sea or by taking a 16-mile walk. A single postman delivers mail to the 53 addresses of Knoydart by ferry from Mallaig, as the peninsula's mere seven miles of road is not connected to the UK's road system.
Holy Island
Off the coast of Northumbria sits Holy Island, which is only accessible via a two-mile causeway which floods with sea water twice a day. The single Post Office caters to the 160 residents on the island, and one postwoman handles the mail, which she delivers on foot using a trolley. Once she has delivered the mail, she collects the parcels that have been posted and drives them across the causeway where they are handed over to a postal worker from the Berwick-Upon-Tweed delivery office. The harsh winter weather of 2014 made the causeway freeze over and parcel delivery would have been suspended if it hadn't been for the residents of Holy Island who volunteered their 4x4s to help.
Of course, a frozen access route may impede a delivery courier's progress to hand over your order, but many couriers are working tirelessly to ensure your products make it safely into your hands, wherever you live. Two great examples of this are Amazon's use of independent delivery companies and self-employed couriers who can make local deliveries. As we have proven, delivery is an extremely important part of a shopper's journey and retailers must do everything they can to ensure a timely parcel service.