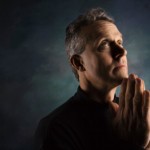 It appears that Apple is planning on releasing a smaller version of the iPad, with many people enthusiastic about the possibility of a 7 inch tablet, even if Steve Jobs famously wasn't.
Despite Apple previously being resistant to the idea of smaller tablet devices, this news seem to suggest a sudden change of heart.
Why has Apple changed its mind?
It has been suggested that this may be an aggressive move from Apple, looking to ensure that they are covering any niches that could be exploited by Google or Amazon, denying them as much market share as possible.
It is clear to those in the know that competing with Google's Nexus 7 device will likely be a major priority, which could substantially undermine Google's overall Android strategy.
The rumoured mini iPad
In a break from Apple's tradition of leaving prototype devices in bars, these rumours seem to stem from a Japanese blog, Macotakara, who are claiming that they have seen a prototype of the device, putting it at roughly the same size as Nexus tablets but a considerably thinner 7.2mm.
So, how valid are these rumours you may be wondering?
Key industry commentators seem to think they are very valid, with suggestions that manufacturers have also been warned to prepare for the device, but it does seem a little odd that a company as secretive as Apple over its upcoming new products might be caught out like this.
Apple has declined to comment, so you will have to wait a little longer to learn whether the iPad mini is gonna be the real deal, or whether it's the result of pure speculation.
Will you be holding out for the iPad mini? Or do you think it's all hearsay?