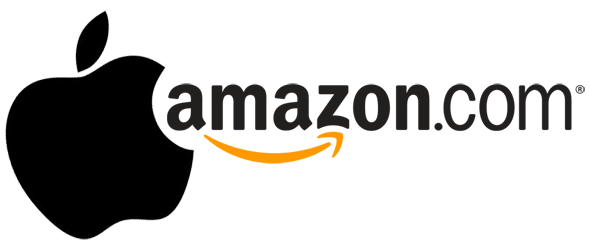 It's no secret that Amazon tops the list for online sales, but it did come as quite a surprise to see that the runner up to the retail giant's crown was no other than…Apple.
While the tech company is renowned for its impressive range of hardware, the brand has successfully established itself as a provider of the latest must-have accessories – and with Apple having more than 500 million customer accounts hosted on the App Store alone, this is an incredible feat for the Cupertino powerhouse.
According to information collected from trade publication Internet Retailer, their total online sales hit £10.8 billion in 2013 – ranking second place after stealing the spot from Staples (who had trailed behind Amazon since 2006).
Apple witnessed a 24 per cent rise in online sales from 2012, partly attributed to Internet Retailer comprising the firm's hardware sales for the first time ever last year – however, these figures also include sales from Apple's App Store and iTunes.
It appears that the winning formula behind the success of both companies lies with their easy-to-use shopping facility – through their databases of millions of credit card details, this allows customers to purchase goods with just one click. With mobile shopping proving the way forward, Apple already has a lead over its competitors; but with Amazon now selling their own hardware including the Kindle Fire as well as their soon-to-be released smartphone, it will be interesting to see which of these rivals will come out on top.