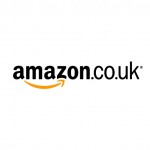 Amazon has launched its own daily deals website in the UK, starting with London.
Every morning, AmazonLocal will email location-based offers to users, and reward points to those who use an Amazon credit card.
Entering the already crowded market, Amazon is now joining a wide variety of companies all vying for the attention of consumers with heavily reduced deals.
"Our aim is to be the place where customers can come to find anything that they want to buy online, so offering great deals from local businesses like restaurants, spas and theatres is a logical addition to the tens of millions of products that can already be found at Amazon," said Gordon Willoughby, director of AmazonLocal for Europe.
"This is day one for AmazonLocal.co.uk and we will focus our efforts on providing a first rate customer experience for Londoners."
Amazon's new daily deals service is also being used to promote Amazon's credit card offerings.
Volatile future for daily deals market
Whether this move is a wise one is yet to be seen, considering daily deals superpower, Groupon, recently suffered a dip in share price because of lower than expected sales.
The BBC reports that, "earlier this month, Groupon suffered a share slump of 26% after revenue came in below Wall Street's expectations."
Despite the daily deals market becoming the focus of much excitement and deep investment, demonstrated by the rapid growth of Groupon, recent trends suggest an uncertain future for daily deal websites.
Many daily deals websites have also come under much public scrutiny, where it has been discussed often whether these types of websites offer any real value for businesses, and in some cases, can actually harm a business, rather than bring in any repeat customers.
Amazon has not yet given details of expanding the service across the UK, so perhaps it will test its service across London, before launching into other cities in the UK.
So, what do you think?
Do you think this is a risky move for Amazon, considering the doubtful future for the daily deals market?